Rent and Hidden Costs

Rent Levels
It's difficult to generalise about what you can expect to pay in rent. You'll need to look carefully at a number of adverts on the Unipol website to get an idea of rent levels in particular areas or streets. If you're on a budget, try doing a property search by rent level. Generally it's cheaper to rent as a group in a shared house.
Rents are set by owners who take into account 'market forces'. In theory, the better the quality of the property and the better the location of the house, the higher the rent. But this is complicated by the following factors:
There are always some bargains
There are always some houses which are overpriced
The time of year and the pressure on the student housing market affect rent levels
Owners are willing to accept lower weekly rent levels if the letting period is for a complete year.
Average rents are useful in providing a rough guide to student housing costs, but remember: rent levels should be based on the quality of each individual property. It's also worth bearing in mind that if you're paying rent monthly, this is slightly more than four weeks' rent. For example, a weekly rent level of £65.00 will cost you £65.00 x 52 (the number of weeks in the year) which equals £3,380. Divided by 12 (the number of months in the year), the monthly level works out at £281.67 (not £65.00 x 4 = £260.00).
Scope for negotiating with owners on rent
Some owners will vary rent levels and offer to improve the house or install more facilities, if there is a group of tenants eager to rent the house. Whatever is agreed should be written down and signed by the owner, so there is no room for 'misunderstandings' or 'confusion' later. Often their willingness to negotiate will be determined by overall market conditions.
Many returning students are away from their university town over the summer and are reluctant to pay "dead rent" on time not spent in their accommodation. Standard contracts for private shared housing  - running from 1 July to the following 30 June - treat the summer months no differently to other months. What many students want to know is whether there are contracts available which make summer concessions or whether there is any scope for negotiating full rent down for the weeks during which they are going to be absent over the summer.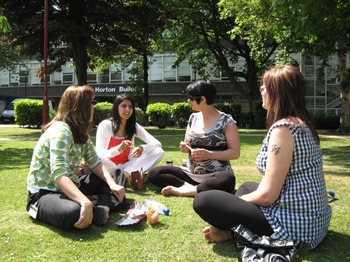 Some owners offer summer rent concessions where tenants have a rent-free period or pay half rent for July and August. These concessions are made clear 'up-front' by the owner. If you are not offered one, it's always worth trying to negotiate with the owner to get a rent-free period. Most students will agree between March and mid-June to rent these properties.
If you are renting accommodation from the university of college then, unless you are in residence, rent is rarely charged over the summer. Where it is, some universities and private owners will allow you to sublet your accommodation to visitors over this period to mitigate the cost of rent. For example, in Edinburgh a large amount of subletting takes place over the International Festival period, with the full assistance and co-operation of the university there.
Alternatively, if you really don't want to pay rent at all over the summer, you can delay signing up for the following year. 
Hidden costs not covered in the rent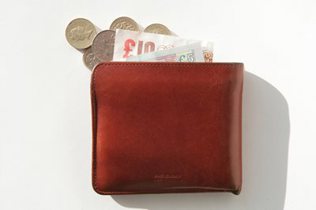 In the private sector, rent does not normally cover gas and electricity and never covers telephone bills. For gas and electricity, value-for-money heating and hot water can make a big difference to your bills. There are two other important areas where you need to be clear what the position is for a particular property: water charges and council tax.
If you are renting from a university or college, it is likely that energy charges are included in your rent. But you'll need to check, as this is by no means always the case. Water charges are always included in the rent in universities and colleges.
Heating
You need to look at what you're getting for your money.
A good quality, well-heated house (particularly where the heating is a recently installed system) will be much cheaper to run than a lower-priced property in poor condition with electric heating
Large rooms are more expensive to heat than smaller rooms
Instant hot water is also something to look out for: not only does it give you hot water on-tap whenever you need it (in contrast with a tank system) but it means that you're not paying to heat water you don't use.
Some houses that look cheap can turn out to be expensive when you add up the running costs. Others that may look more expensive could end up costing you less.
Gas-fired central heating with instant hot water is the cheapest and best form of heating, costing around £3 to £5 per week per person. If the property is heated by electric fires, you're looking at an extra £8.00 per person a week on top of rent. In some areas of the country (particularly Scotland where property licensing is more common) floor mounted electric heaters are not permitted.
Some owners have efficient gas combi central heating and if the house is also well insulated, this will reduce your costs.
Other owners may include a washer or drier in with the rent.
Water charges
Some owners include water charges within the rent; others exclude them. These then become the responsibility of the tenants. The message is: if it's not clear from the agreement, ask.
Council tax
Students generally have a favourable position with regard to council tax.
If you are living in a property occupied only by full time students, you can gain exemption from the tax in most cases. However, if you are going to live with anyone who is not a full time student, you may have to pay some council tax. Further leaflets are available on the subject and, if in doubt, you should seek advice from your local council tax office, your Students' Union Welfare Office or your Accommodation Service Office.
Upfront costs other than rent
Owners will expect you to pay a deposit when you sign on the dotted line. If you are renting from a university or college there may well not be a deposit, but remember: they are in a position to bill you for any damage as a member of their institution.