Friends of Unipol Training discount scheme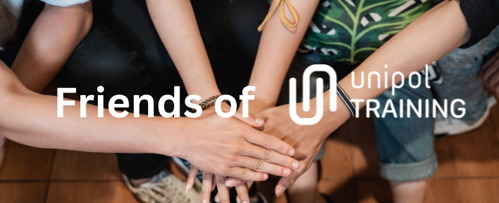 Keep your student accommodation team engaged, networked and informed with membership of the Friends of Unipol Training scheme.
By joining the Friends scheme, your staff will have access to the latest information, training and events to help them offer a first-class experience to students.
The benefits
By becoming a member of the Friends of Unipol Training Scheme you will have access to:
A free twice-yearly sector briefing (December and July)

Up to date national student numbers including recent intake and applicant figures
Analysis of international student intakes
Changes to legislation
Sector news
Updates from the National Codes
The normal rate for this would be £100 per briefing
Attend the Tenancy Support and Student Wellbeing online forum (3 per year, October, January and April) free of charge

A chance for staff supporting students in residence to discuss the latest issues and find peer support with others
Led by Unipol's Tenancy Support Co-ordinators, each session will have a topical theme
Followed by round table discussion and sharing of good practice
Discounted rate at the National Codes Members' Annual Conference (-20%) (March)

Normal rate £250
Friends rate £200
Discounted rate on the new monthly Ask Hilary Legal Q and A sessions (-50%), including a short presentation and discussion on a topical subject plus an open Q and A session
Discounted rate on all Unipol Training sessions (-20%)
Invitations to Unipol research launches and briefings
Members would be entitled to book places on a first come first served basis. There would be no limit on the number of training places requested throughout the year.
The fee
The price is dependent on the numbers of beds in your portfolio and runs annually (1 September to 31 August). Your institution could become a Friend of Unipol Training and join the other organisations which benefit from these fantastic offers.
Thank you for your continued support and we look forward to seeing you at one of our events.
How to join
(If a Friends of Unipol membership invoice has been requested, your institution/company will be listed upon receipt of payment.)
Anglia Ruskin University
Bangor University
Bradford College
Bradford College Students' Union
CA Ventures
Collegiate
De Montfort University
Every Student
Goodenough College
Homes for Students Limited
Leeds Beckett University
Leeds Beckett University Student Union
Leeds Conservatoire
Leeds Trinity University
Leeds University Union
Manchester Student Homes (University of Manchester)
Nottingham Trent University
St Catharine's College, Cambridge
St Mary's University, Twickenham
Unilife
University of Bradford
University of Bradford Students' Union
University of East London
University of Leeds
West One Student Accommodation