Avoid Housing Contract Scams
22/08/2023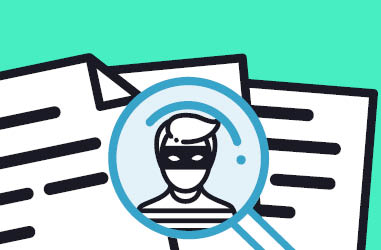 Unipol has become aware of an increase in rental scams circulating via social media, particularly on Facebook. These can take the form of formal adverts via Facebook Marketplace, or simple posts on local groups and pages, with a particular focus on student-based groups.
It is important that you always remain alert to the risk of fraud – it can happen to anyone, with scammers becoming smarter and using technology to convince people of their legitimacy. Sadly Unipol have dealt with a recent case where a student lost over £500 through a rental scam.
Unipol's Top Tips for Avoiding Rental Scams:
1) Is it too good to be true? – If an advert is offering rock-bottom rent for a prime city-centre location, or the photos show a 'luxury' apartment, this may be a red flag. Many rental scams will use photos/videos of apartments they've stolen from other letting agents' websites, so make sure you pay attention and look carefully at the photographs. Are there are any watermarks on the photos?
2) Beware of social media adverts – scammers are increasingly using student-based social media groups to target people. Be sure to check the profile of anyone advertising a room – check how long the account has been a member of the group, look at the content of the profile and always check the profile URL on their 'About' section – usually scammers use fake accounts, and the profile name will differ from the Facebook URL.
3) Read your contract carefully – it's important that before signing anything or paying a deposit you thoroughly check the contract. Unusual details that Unipol have seen in scam contracts previously include:
Bank details – if the details for the landlord and the name on their bank details are different, this usually means it's a scam.

Passport number – although via Right to Rent checks you may be asked for your passport details, these details are unlikely to appear on the contract itself. It is also unusual (and normally a sign of a scam) if the landlord's passport number appears on the contract too.

Unusual terms – most scam contracts include poorly written clauses and odd terms, such as no notice being required to vacate the property.
4) Get your contract checked – If you're unsure about any of the terms or language used in the contract, get in touch with Unipol or your Students' Union, and a member of staff will be able to check your contract for you. You are entitled to take a contract away and get it checked, so don't feel pressured into signing anything before you feel comfortable doing so!
5) Do your own research – Make sure to Google the address of the property to check that it exists. If the address is for a real property, look to see if it's been marketed by a landlord/agent outside of social media, and go directly to them to enquire and see if the advert is real.
It's also worth checking whether the address provided for the landlord or their office is real, and seeing if they have an office, website or valid phone number. You could also look at whether they're registered under Companies House.
6) Look for reviews and warnings – looking at any online Google reviews (and whether they have any at all) will give you a good indication as to whether a landlord is legitimate, and also searching their name/company in different local groups may also bring up if they've tried to scam people before.
7) Look out for bad and suspicious practices – Never send money to the prospective landlord or agent to secure a viewing, or pay a deposit before viewing the property. Some scammers will also request other fees such as key collection costs & admin fees; these are prohibited under the Tenant Fees Act 2019. If you're told you cannot view the property at all before signing a contract, this is more likely to indicate a scam.
8) Keep a record of all communication – ensure all communication you have with the landlord is in writing, and keep a record of all emails, text messages and transactions, as this will assist with any Action Fraud investigations.
The Unipol Codes – This list details landlords and managing agents signed up with Unipol

The Leeds Rental Standard – This list details landlords accredited with Unipol AND other landlords that are accredited through the National Residential Landlord Association and who mainly let to non-students.

The National Code website – Details a full list of accredited PBSA providers. If you suspect a scammer is advertising a room in a student accommodation (PBSA) building, make sure to enquire directly with the provider. One scam we have dealt with recently saw the fraudster presenting themselves as a PBSA provider, and when contact was made with the provider they had no knowledge of the accommodation offer.  You can do a Google search for the provider and building name and contact them to make sure your offer is authentic.
A Case Study
Below is a case study of how we've seen rental scams present on a number of occasions this year:
First they see an advert on a Facebook group from a 'tenant' looking to re-let their property on behalf of their 'landlord', stating that if anyone wanted further information they should message directly.

Upon messaging the 'tenant', the 'tenant' then said "I'm advertising on behalf of the landlord", and then gave them the 'landlords' contact details, providing a phone number for the student to contact the 'landlord' directly via Whatsapp.

Once the student engaged directly with the scammers via Whatsapp, they were sent pictures/videos of the flat, but claimed they could not do an in-person viewing as they were out of the country.

In this instance, the student confirmed they were happy to sign for the property – the scammer then asked for a £600 deposit and sent through a fake contract, stating that they will send them the key in the post.

After the student sent the £600 and messaged the scammer to confirm, they were blocked from contacting both the 'landlord' and the original Facebook account the advert was posted from.
I think I've been a victim of a scam – what do I do?
If you believe you have signed a fake tenancy agreement and sent money to scammers, it is advised that you report this to Action Fraud as soon as possible. They are the National reporting centre for fraud and cybercrime, and can provide advice and information for people affected fraud and financially motivated internet crime.
To make a report, you can use their 24/7 online reporting service, or contact the team via phone and Live chat – just see their contacts page for further detail.