Is your tenancy agreement all bills inclusive? It's time to check the small print
12/05/2022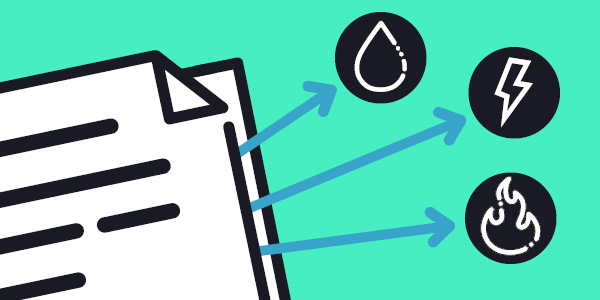 Against the backdrop of a cost of living crisis and volatility in the energy market, 'all-inclusive' tenancy agreements can seem attractive, but scrutinise your contract to be sure you know what's included and what's not.
Will the rise in energy costs affect you?
If you are a student in an 'all-inclusive' tenancy agreement, in most cases you are not legally obliged to pay more rent in response to the increases in energy prices. The tenancy agreement you signed with the landlord is legally binding.  If a landlord let a property with 'all utility bills included', then that is what they must provide.
There are several BUTs, so it's important to look at your individual contract. Unipol and your students' union offer a contract checking service to help go through your tenancy agreement prior to signing as well as after you have signed it to help explain any terms.


Although unusual, the landlord may have reserved the right in the contract to charge a supplement if energy prices rise.  As long as the clause is fair (within the meaning of the Consumer Rights Act 2015) then landlords will be able to pass on the price rises to their tenants.
Additionally, landlords may have reserved the right in the contract to put students onto a bills-excluded basis.  Again, if the clause is fair the landlord can use it.
Most all-inclusive contracts will have an energy usage cap or a fair usage policy. Put simply, this means that your agreement is only 'all inclusive' up to the point where you exceed the fair usage policy. The amount may be capped by units of energy used, or the proportion of rent allocated for bills, for example £15 per person per week. A landlord/agent can then legally charge you additional rent for your utilities, so cap that seemed reasonable at the time of signing might feel less favourable in future. But again, if the clause of worded fairly the landlord will be able to use it. 
Fair Usage Policy (in practice)
The landlord would need to provide evidence of the utility bills to claim additional costs. Students are advised to check the bills are based on actual meter readings rather than estimated meter readings to ensure the bills are accurate. Students are also recommended to take meter readings at the beginning and end of the tenancy and taking a date stamped photo of the gas and electric meter would allow you to have a record. 
If you do exceed the fair usage policy, the landlord/agent may retain a proportion of your deposit if you have paid one. If you have not paid a deposit, the landlord/agent might ask you to pay from the point at which you have gone over the cap or at the end of your tenancy. In the worst case scenario, the landlord/agent could take you to court for any money owed.
To check the conditions of your all-inclusive tenancy agreement, check your contract and look out for a fair usage policy. If you don't have a copy of your tenancy agreement, contact your landlord/agent and request a copy of the one you signed. They should provide you with a copy within 28 days of you requesting it. If you are having difficulty getting a copy, then contact your Students' Union for advice. If you live in Unipol Code property and your landlord/agent won't provide you with a copy of your tenancy agreement, you can contact us directly.
Asking students to contribute more
Unipol is aware that some landlords/ agents have contacted current tenants wilt 'all inclusive' deals and asked them to contribute towards the unexpected increase, setting out a number of options. These options have included making a single upfront payment, agreeing to an increase to the weekly rent and agreeing to a change to a bills-exclusive arrangement, where some landlords are then offering an introduction to a 3rd party energy provider.
The increase in energy prices affects the bill payer the most, and for 'all-inclusive' deals, that means the landlord/agent is taking the hit. So, if you are a student that has received this request and are happy to agree to one of the options because you think it's the fair thing to do, you are welcome to do so BUT it's important to understand you are not required to do so by law.
If you do decide to keep to your original contract, it is still important to think about your energy usage. 
GOVERNMENT SUPPORT AVAILABLE FOR BILLS
In response to unprecedented energy prices, the government has introduced a number of ways to provide financial support.   
The 
Energy Bills Support Scheme
 provides a £400 discount to help with energy bills over winter 2022 to 2023.  This is applied to the household electricity bill.  
The bill payer will get:
£66 in October and November
£67 in December, January, February and March
If you did not receive your first instalment by the end of October 2022, you must contact your supplier.
Prepayment meter users will get equivalent vouchers that you will need to redeem - see more information 
here
With 'all inclusive' deals, landlords must pass on the financial support to tenants in a 'just and reasonable way'. If they received support they must notify tenants within 30 days, in writing, stating if they intend to pass this on, and how much.  
In cases where the landlord has shielded tenants from the impact of increased energy costs by honouring the terms of the tenancy agreement, it may be 'just and reasonable' for them not to pass the benefit on. The landlord must still notify tenants of the reasons.   
See 
here
 for further details on the 'pass-through' requirements.
Where a landlord sells energy to tenants as an itemised element on the bill, the price the landlord charges cannot be more than the price they paid.   
TAKE CONTROL – TOP TIPS
If you have access to your meters, it's a good idea to try and keep a monthly record (with photos) of your usage and make sure you take a final meter reading at the end of your tenancy. If utility bills are in your name, you can request a smart meter from your supplier.
Regardless of how you pay your bills, don't forget your carbon footprint!  Use the 
Carbon Calculator
 to see if you are a Carbon Consumer or a Climate Hero.
House hunting now? What to consider
Check out the Cost of Living Advice (p20) and the Property Viewing Checklist (p21)  in the 
House Hunting Guide
Get your contract checked by Your Students' Union or Unipol
Getting your contract checked enables students to understand the difference between fair and unfair terms (unlikely to be enforceable).  For example, under the Consumer Rights Act 2015 the following types of clauses (among others) are not binding:
12. A term which has the object or effect of permitting the trader to determine the characteristics of the subject matter of the contract after the consumer has become bound by it.
13. A term which has the object or effect of enabling the trader to alter unilaterally without a valid reason any characteristics of the goods, digital content or services to be provided.
14. A term which has the object or effect of giving the trader the discretion to decide the price payable under the contract after the consumer has become bound by it, where no price or method of determining the price is agreed when the consumer becomes bound.
The Unipol Code, Utilities and Heating
If you are in a Code Property (
check here
) you can be sure you landlord will:
Clarify  who is responsible for paying the water charges, utility charges and Council Tax
State clearly any "fair use caps/limits" for energy within the terms of the letting agreement
Provide clear written instructions for the safe and energy-efficient use of all heating and hot water systems
Ensure the heating is adequate, controllable and programmable by the tenants
Electrical panel heaters should, as a minimum, be fitted with an on/off switch and 24 hour timer, or a timed booster system that allows a pre-set period of use
All wet central heating systems will include thermostatic radiator valves (TRVs) on all radiators (except one)
If you are in a Code Property and have any concerns, please contact the 
Code Complaints Investigator
 and we will do our best to resolve any problems.