Moving Out Responsibly
12/06/2023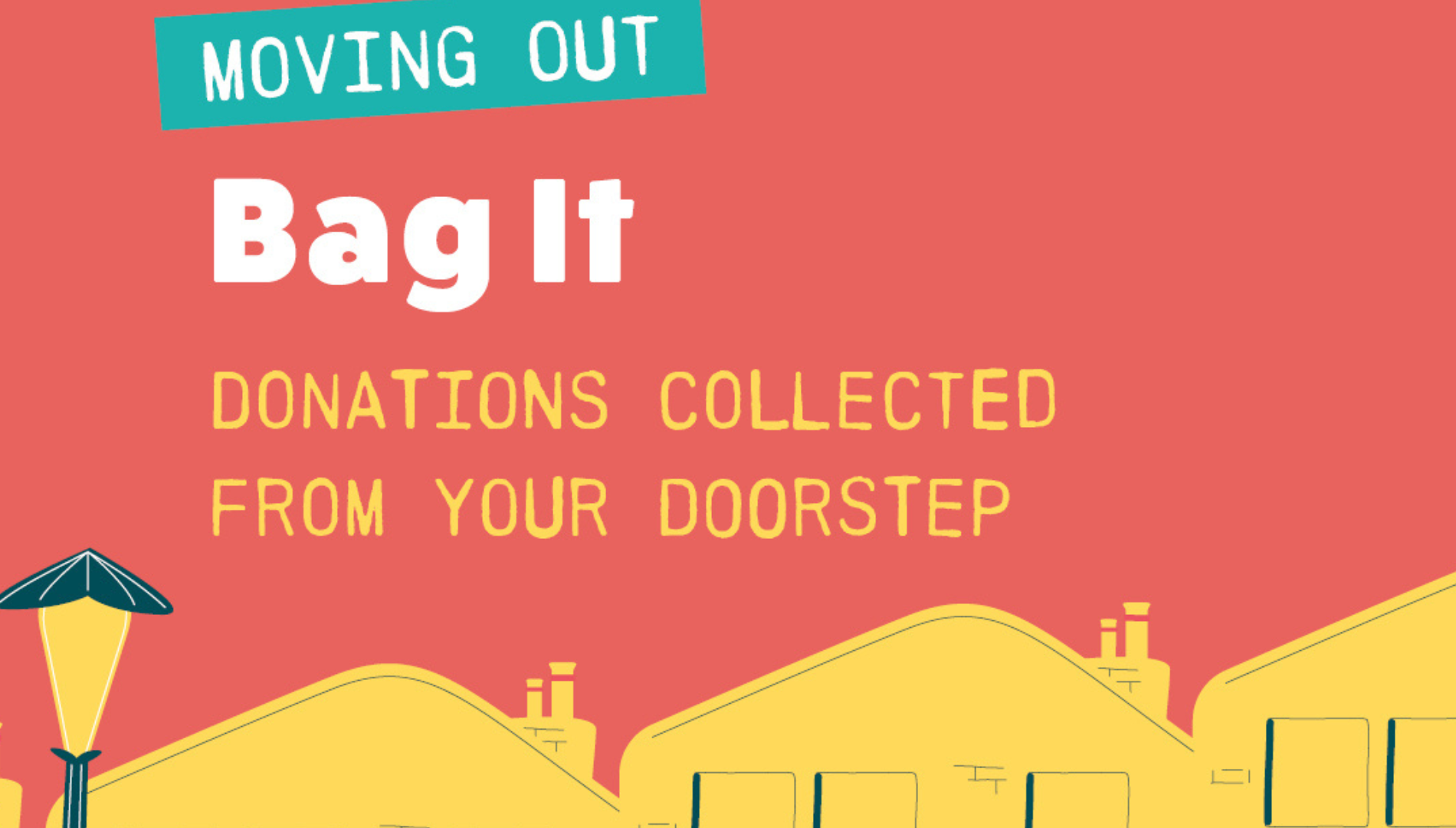 Unipol are repeating the successful collaborative project with Uni of Leeds, Leeds Beckett, the respective Students' Unions, and Leeds City Council to promote a better way of moving out of a student home this June.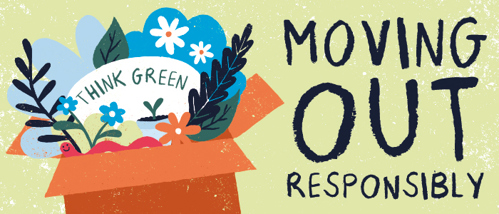 Historically, we have seen rubbish bags piled high around the busy student streets on the last days of June as people are moving out of their student houses. This project aims to reduce the impact of moving out, and encourage sustainable behaviours!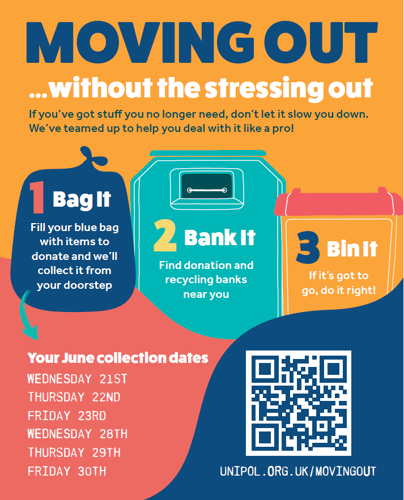 From the 12th-16th June, alongside this flyer, blue bags are being posted through student letter boxes in the most populous student areas. Students can use these blue bags to donate stuff they no longer want/need instead of just throwing them away.
Once collected, the donations will be sorted and then distributed between the British Heart Foundation and free shops through community organisation where vulnerable community members people can go and collect things they need for free!
The project also encourages students to find their local food donation banks to avoid wasting food that could otherwise be used by those in need.
For more information on the Moving Out campaign, please visit unipol.org.uk/movingout
How Unipol is helping their tenants act more sustainably while moving out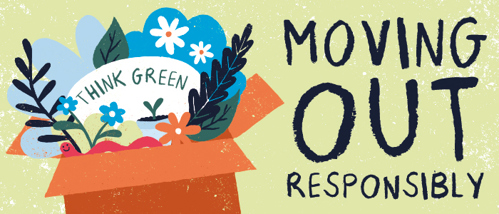 Unipol homes a lot of international students who have to buy a lot of new stuff like bedding, furniture, and clothes when they arrive in the UK. A lot of these students are only in the UK for a year, so a lot of this stuff ends up getting thrown away once they've finished their course, and a lot of it could be rehomed!
Unipol is also planning to collect all the leftover duvets and pillows (which are almost impossible to donate to charity due to increasing fire and health & safety regulations) and sending them to be recycled into bus seat insulation or other fabrics instead of sending them to landfill.
This year, Unipol is working with St Georges Crypt in Leeds, and The Friary in Nottingham; both homeless charities, to collect donations from students with the intention of rehoming items that are too good to throw away.

These small changes are not difficult to make but can make a real difference both to other people in need, and to the environment! We're asking all our students, not just international students, to try and think about how they can produce less landfill waste and donate as much as they can to those in need.
We challenge you to try and do at least 1 thing this June to try and improve your impact on the environment – regardless of whether you are a student! Small changes by a lot of people add up to big changes 🙂