Renters Reform Bill Latest Update
24/10/2023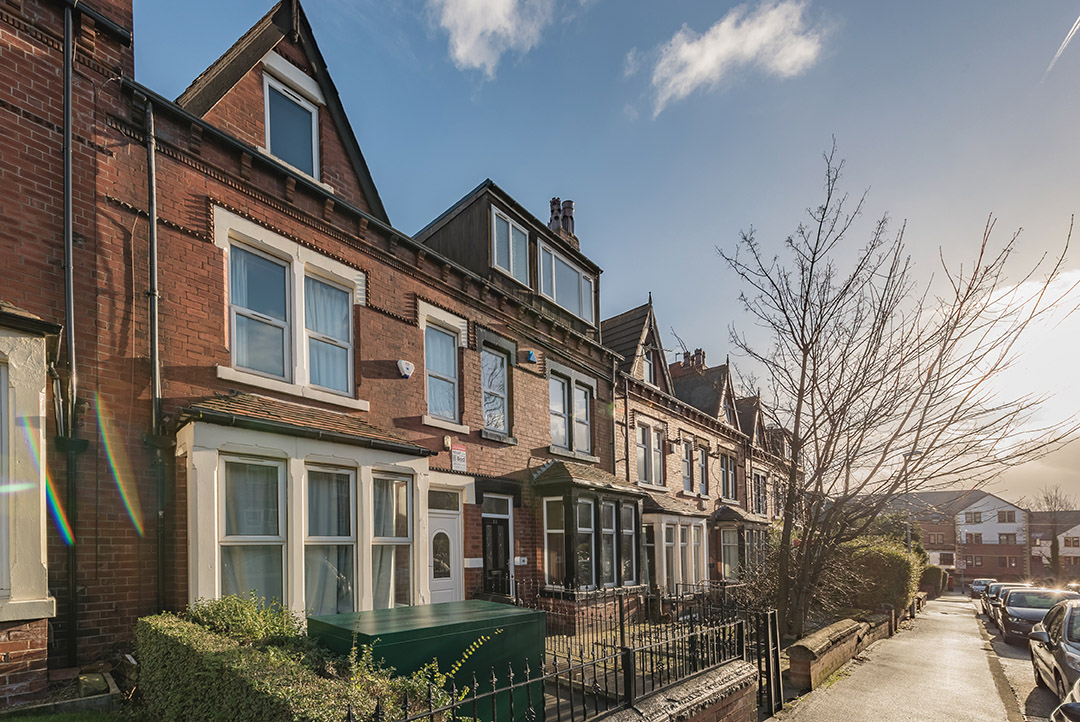 The House of Commons Library published a briefing paper on the Renters (Reform) Bill which deals with all aspects of the Bill and it can be accessed at: https://researchbriefings.files.parliament.uk/documents/CBP-8756/CBP-8756.pdf
Parliamentary Developments
Announcement of Second Reading
On Thursday 19th October 2023, the Leader of the Commons, Penny Mordaunt, confirmed that MPs would debate the Renters (Reform) Bill at second reading stage on Monday 23rd October.
Bob Blackman, a member of the Levelling Up, Housing and Communities Committee (LUHC) Select Committee expressed concerns about the lack of a Government response to the Committee's report on the private rented sector published in February.
He said:
"The Secretary of State promised that that reply would be with us before the Second Reading of the Renters (Reform) Bill."
On Friday 20th October the Government responded to LUHC Committee Report on the Private Rented Sector. The full response can be consulted at https://committees.parliament.uk/publications/41806/documents/207184/default/
Key matters of interest to those housing students are summarised below.
Process in the House of Commons
The parliamentary process is:
First reading - this was the day the Bill was formally published on 17th May 2023
Second reading - 23rd October. At this stage all MPs will get to debate the principles of the Bill. This will also include agreement on the 'Carry Over' motion.
Public Bill Committee stage - the House of Commons will agree the membership of a Committee that will provide detailed, line by line, scrutiny of the Bill. This will include the Minister and Shadow Minister.
Report stage - the Bill returns to the floor of the House of Commons where all MPs will get the chance to table, debate and vote on proposed amendments to the Bill.
Third reading - usually takes place straight after Report stage. Debate is usually short, and limited to what is actually in the Bill, rather than, as at second reading, what might have been included. Amendments cannot be made to a Bill at third reading in the Commons. Once agreed by MPs, the Bill will then go to the Lords.
The process in the House of Lords is similar to the Commons. The Third reading stage in the Lords is a chance for members to 'tidy up' the Bill, concentrating on making sure the eventual law is effective and workable. Amendments can be made at this stage, provided the issues they raise have not been fully considered and voted on during either committee or report stage.
Government Response to LUHC Committee Report
This response is important because it gave advance notice of what the Secretary of State said later in the Commons. What was said in the Commons can be consulted at https://bills.parliament.uk/bills/3462/stages/17692
The following is of note to student accommodation providers: (Unipol comments in italics)
The Government says :
"….we have reflected carefully on concerns about the impact of removing section 21 on tackling antisocial behaviour and the impact of removing fixed term tenancies on the student housing market.
In these areas we propose solutions that either go further or take a different approach to a similar end avoiding unintended consequences.
We remain engaged with landlord and tenant stakeholder groups to understand their reflections and concerns about our reforms, and wider changes to the PRS market."
The LUHC Committee recommended that "The government should retain fixed-term tenancies in the entire student housing sector but require all landlords letting to students to sign up to one of the existing government approved codes of conduct."
The Government responded :
"The Government recognises that the student market is cyclical - and that removing section 21 will mean landlords cannot guarantee possession each year for a new set of tenants.
Having engaged across the sector, we understand the cyclical model is critical for landlords'  business models and ensures a timely and robust supply of student accommodation. We will therefore introduce a ground for possession that will facilitate the yearly cycle of short-term student tenancies. This will enable new students to sign up to a property in advance, safe in the knowledge they will have somewhere to live the next year.
Retaining fixed terms for students, as per the committee's recommendation, would not in itself mean properties are available at the end of an academic year for next year's students.
Unless notice is served, tenants have a right to remain in a property when a fixed term ends, and a landlord must still use a ground for possession or section 21 to evict them. We believe retaining fixed terms would unfairly lock students into contracts, meaning they could not leave if a property is poor quality, or their circumstances change. Student tenants should have the same flexibility as others.
There are key distinctions between private housing rented to students and purpose-built student accommodation (PBSA) which warrants a different approach.
PBSA is designed specifically with students in mind and caters for their needs, often with additional facilities or support services that would not be available in a standard home rented to students."
This means that:
the proposal to allow fixed term contracts with no notice period will be allowed for PBSA, so long as they are signed up to one of the three Government approved Codes


that off-street houses (and PBSA not signed up to a Code) will not have fixed term contracts. Instead the Government will give landlords the ability to seek repossession of a tenancy let to students at the end of each academic cycle. It is not clear precisely how that will be achieved but it will probably entail a landlord giving notice at the commencement of the tenancy that they reserve the right to end the tenancy within a given period and then (either at the same time or later) giving a period of notice to end that tenancy. This will allow landlords to market their properties within a known academic cycle (say in November-January for the following academic year)


because this is not a fixed term tenancy, students will still be able to give two months' notice to terminate the tenancy. This may cause additional voids for landlords if students use that two months to reduce the length of their contract. Students often argue that they do not need to have a tenancy that lasts longer than they need to be at University, but, as the property often cannot be let until the next academic year, they are essentially paying an annual rent, so if tenancies shorten (or are liable to be shortened by notice periods) then the weekly rent level is likely to increase to take that into account (this may be bad news for students who actually need longer lets)


the Government have not commented upon the impact of joint tenancies where, if one tenant gives notice it could end the whole tenancy. Joint tenancies might make it more difficult for a single student to give notice (because of the possible impact on their co-residents) and that, in turn, might encourage the use of more joint contracts (which would be regrettable because of the joint and several liabilities this causes)


the ability to give notice will not address students asking to be released from their tenancies because they ae no longer studying at University or where they have signed up so early for the next year that their circumstances have changed. It will, however, allow them to give two months' notice to leave and will stop them being locked into contracts. At the beginning of the year, many landlords allow students to leave because they can relet the tenancy and that practice will be unaffected and is probably already "priced in" to rent levels. But where students give notice and voids are created in the latter half of the academic year, this may have an effect on rents (as indicated above).
The Second Reading of the Bill, Monday 23rd October 2023
As part of its recommendations the LUHC Committee had said:
"We strongly recommend that the government introduce a specialist housing court as the surest way of unblocking the housing court process. Whether it does this or not, it is absolutely essential that the government significantly increase the courts' ability to process possession claims quickly and efficiently and in a way that is fair to both landlords and tenants."
and the Government responded by saying:
"Implementation of the new system will not take place until we judge sufficient progress has been made to improve the courts. That means we will not proceed with the abolition of section 21, until reforms to the justice system are in place."
This has been widely interpreted as delaying any implementation for a considerable while and has attracted media comment that this has been used as a device not to implement the Bill.
The Guardian comment was "Ministers 'betray' renters in England with delay to no-fault evictions ban" https://www.theguardian.com/society/2023/oct/23/ministers-accused-of-betraying-renters-in-england-with-delay-to-no-fault-evictions-ban
The BBC reported "No-fault eviction ban delayed indefinitely by court reforms" https://www.bbc.co.uk/news/uk-politics-67187411 and the following day added
Property Week reported:
"The Renters Reform Bill (RRB) passed its second parliamentary reading in the House of Commons yesterday (23 October) without a vote, but critics said the government is planning to delay the proposed ban of Section 21 'no-fault' evictions in a "grubby deal".
The NRLA reported, with its customary modesty "Huge win for NRLA as Government announces fundamental changes to Renters Reform plans
The Government has today confirmed it will NOT axe section 21 'no fault' repossessions until improvements have been made to the courts, following extensive lobbying by the NRLA.
It has also confirmed it WILL introduce new ground for possession for student landlords, after representations from the NRLA that the student sector could be decimated without changes to the bill."
The Bill moved to the Committee stage without a vote.
On 25th October 2023 Sir Keir Starmer used Parliamentary Questions to the Prime Minister to raise concerns about planned delays to end section 21. Using a real-life story to make his point he said: "Annalisa and her two children lived in their home for eight years. In May, they were kicked out with a no-fault eviction notice. Despite his Government's pledge to scrap no-fault evictions, this week the Prime Minister crumbled to the landlords on his own Back Benches and killed the policy. What message, other than the message delivered by his candidate in Tamworth, could Annalisa possibly take from that?"
The Prime Minister replied "We have taken significant action to help renters like Annalisa and others. We have capped holding deposits at one week. We have protected tenants from rip-off tenancy fees, delivered almost half a million affordable homes for rent, halved the percentage of substandard homes in the private rented sector, and strengthened local authority enforcement powers, because the Government are delivering for renters."
No mention of Section 21.
In a separate development on the same day, the Housing Minister, Rachel Maclean, refused to disclose entries on the Database of Rogue Landlords and Property Agents for reasons of confidentiality. In October 2018 the Guardian challenged this confidentiality claim and discovered that there were no entries. 
The Minister's failure to provide any figures about how many people are on the database stands in stark contrast to a response to a written question in the Lords earlier this year when the LUHC Minister, Baroness Scott of Bybrook, said there were 56 entries on the database.
Martin Blakey, Chief Executive of Unipol said: "There is very little in this Bill that will benefit students and the ongoing insecurity will continue to depress investment in off-street housing, which represents some of the more affordable accommodation available to students. Although the Government have listened, they have done so with only one ear and the outcome is still likely to be reflected in less supply and higher rents. Looking at the indefinite delay the Secretary of State has built into the implementation of the Act it looks as though the Government are not convinced that their own proposals are the right ones to tackle the crisis in the rented sector."