Unipol – a uniquely influential organisation in the student accommodation sector
Never a better time to advertise with us than now
Advertising with Unipol – our uniquely influential position in the market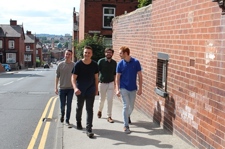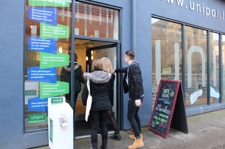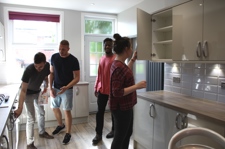 Never a better time to advertise with us than now
Effective support in getting properties let
As landlords, we all know that the student rental market is continually changing. We are currently operating in a surplus market where it is increasingly challenging to let our properties. Flexibility and effective marketing are central to a successful let and Unipol is committed to assisting landlords and managing agents in achieving this. In these conditions, there has never been a better time to advertise with us.
Advertising with Unipol – our uniquely influential position in the market
If you advertise with us, you will get unrivalled access to the student market.
We are uniquely positioned to provide this because strong and longstanding partnerships with the universities and colleges in Leeds Bradford and Nottingham, built on trust, mean that:
they all actively recommend that their students use Unipol – and not other agencies – to secure somewhere to live
they all welcome our publicity on their premises
Unipol actively works with them to make sure that students are equipped with the necessary skills to choose their properties wisely. Every student in university halls will receive house hunting information produced by Unipol, delivered by their institutions, to help them make the best decision for them and their group
higher education partners are represented on Unipol's Board of Trustees
Unipol provides the best access to students every year
Unipol operates a website, which is the go-to resource for students wanting to find a place to live
on average over 400,000 detailed searches are carried out nationally each year
independent research has shown that around 84% of students with a housing requirement use Unipol's site as their starting point for finding properties
Advertise directly to students and gain access to resources like our tenancy generator and the Unipol/TDS deposit protection scheme.